Review for Dominion by John Connolly and Jennifer Ridyard: In which I screech at you to read this epic sci-fi trilogy IMMEDIATELY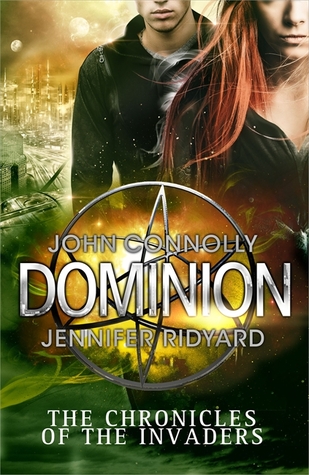 Title: Dominion
Series: The Chronicles of the Invaders #3
Authors: John Connolly and Jennifer Ridyard
Genre: Young Adult, Sci-fi
Publication: February 25th 2016, Headline
Pages: 464 Pages, Hardback
Source: Thank you so much to Headline for sending me this book in exchange for an honest review!
DOMINION is the epic follow-up to CONQUEST and EMPIRE in the Chronicles of the Invaders series by John Connolly and Jennifer Ridyard. Fans of Pittacus Lore and Veronica Roth will be entranced.




They have cheated death.




Defied their people.




Changed beyond recognition.




Their love has survived the impossible.




But now they must learn to trust again:

the future of their worlds depends on it.
You know what's one of the best feelings in the world? Picking a book up completely by chance, knowing absolutely nothing about it and falling irrevocably in love with it. Finding the kind of book that makes you laugh and cry, a book that transports you to such an extent that when you emerge from the pages, it takes you a few seconds to realise where you are and who you are. The Chronicles of the Invaders is that kind of book. I can't even begin to express how much I loved this trilogy but fear not, I shall screech at you in capitals and convey my adoration in GIFs. You're welcome.
The Chronicles of the Invaders series is an epic trilogy about love, death, sacrifice and betrayal that will blow your mind.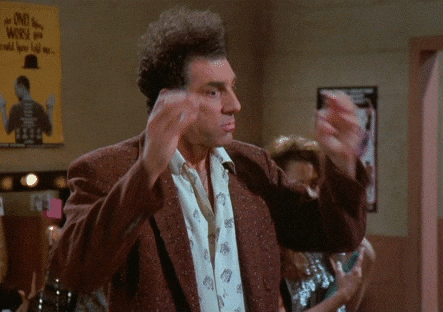 Earth has been conquered by an alien race called the Illyri and as expected, humans haven't taken to their new neighbours all that well. They're killing the Illyria who have attempted to conquer peacefully, the Illyri are killing the humans that are fighting against them and humans are killing humans and it's not a very happy situation. Our two main characters are Syl Hellais and Paul Kerr, the former being an Illyri governor's daughter and the the latter being a soldier in the resistance. Meeting by chance in the city of Edinburgh, the two strike up an unlikely friendship that transforms into something else. HOWEVER, The Chronicles of the Invaders is unlike most YA series in the sense that it doesn't focus solely on the romance. YES! THAT'S RIGHT. Even though there's an adorable ship who go through incredible sacrifices and hardships for the other, there's all these intricate sub-plots weaved throughout the books.
There's murders and dark secrets that are trying their best to be kept hidden, there's evil lurking in the background that I felt with an absolute certainty was going to annihilate many of the characters and the world
of which I had grown to love. There are many characters, all complex, all hiding secrets, all with morals of varying shades of grey, all with intertwining story lines that provide a breathtaking tale. So much happens in this trilogy that will have you screaming "NOOO!" at your book, that will have you smiling and sobbing and clapping your hand over your mouth as another plot twist hits you like a ton of bricks – I haven't felt this emotionally invested in a series in a
long
time. AND EVEN THOUGH IT BROKE MY HEART IT WAS WONDERFUL.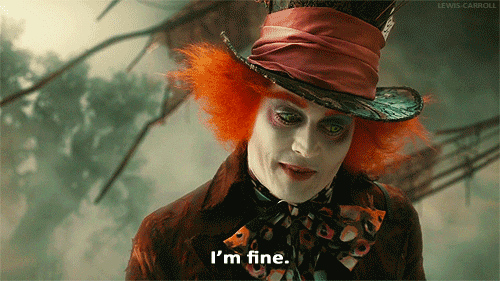 One of the things I love most about this trilogy is the characters and their vast development over the three books. I feel like I've grown alongside them, I've seen them mature from innocent teenagers to adults that have endured hardships that have broken both our hearts, that have had to do things that have shattered them and shaped them into people they never thought they'd be and who have become so wise due to all of the pain they've experienced. I loved all the characters so much and even the villains who were brilliantly cruel were crafted so magnificently that I found myself fascinated by them too. I absolutely loved brave Syl who always fought for justice and even though she held all this power, she never let it have an adverse effect on her. There was Paul who was SO ADORABLE and also so brave, clever and such a brilliant leader and AH I LOVED HIM SO MUCH. Then there was courageous, fierce Rizzo who despite having a love of blowing things up, was actually just a lovable marshmallow, kind and determined Ani, Thula who was SO FUNNY AND I LOVED HIM SO MUCH, Meia (I LOVED MEIA TOO. SO FIERCE. SO RESOLUTE.), Steven (my adorable, brave squishy), Alis (loved her too), Lord Andrus (LOVED HIM MUCHLY TOO)...and basically all the characters! THEY'RE SUCH BEAUTIFUL, COMPLEX LITTLE BEINGS.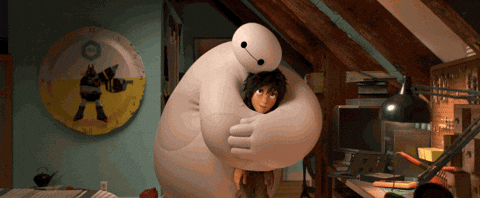 I ADORED the relationships in this book as well! They were so intricate and so genuine and they made my heart dance with happiness on more than one occasion. Be it the sweet romance between Paul and Syl, the strong and often complicated friendship between Syl and Ani, the adorable relationship between Paul and Steven, the friendship between Paul and Thula...all the relationships were written so well and my heartstrings were thoroughly tugged on throughout the series.
The plot and writing in this trilogy is just...flawless. Utterly magical. I can't remember the last time I read a series that played out so brilliantly like a movie or TV series in my head and it was so incredibly exhilarating the way the story was told. I loved all the different plots that came together in an explosive manner, I loved how I felt as if I was looking down on this world and like I was able to see – and be apart of – every single thing that was going on. In one chapter I was shown what the enemies were planning, in another I was able to view love unfolding between species that were supposed to despise each other, in another I was looking in on a private matter discussing politics and wars and thinking "Oh dear, shiz is about to go down." And it was just so incredible the way John Connolly and Jennifer Ridyard told the story, like I just felt so involved in all the characters' lives and all that was going on – it was utterly amazing.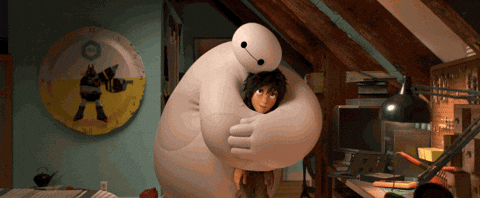 So, if you haven't been persuaded, let me sum it up for you:
1. An absolutely fantastic cast of characters who you will totally fall in love with. Characters who will break your heart and then make you smile and then break your heart again. YOU KNOW YOU LOVE IT.

2. I don't think I mentioned this but THE DIALOGUE. IT'S WITTY, IT'S SNARKY, IT'S ALL KINDS OF GLORIOUS.

3. The romance is sweet and doesn't take over the whole series. There's murders to be solved and planets to be saved and THERE'S SO MUCH GOING ON IT'S AWESOME.

4. As mentioned above, the plot is seriously riveting like I can't even count the amount of times where I was so absorbed in the book that I completely lost track of time because it was so intense and so much happens and I was terrified for my poor little noodles and I needed to know if they were going to be okay. When you read these books, make sure you have nothing else to do because you won't want to put them down. I speak from experience.

5. Futuristic earth! Space! Planets! Aliens! IT WAS A WHIRLWIND, I TELL YA.

6. EVERYTHING IS PERFECT.
The Chronicles of the Invaders trilogy has stellar writing, a dazzling cast of characters and an explosive plot, it's a trilogy that I love with the fire of a thousand suns and I highly recommend you read it too so you can fall in love with it, just as I have.
I give it: 5/5 cupcakes!