Title: Over You
Series: N/A
Author: Emma McLaughlin
Genre: Young Adult, Contemporary
Publication: August 21 2012, HarperTeen
Pages: 304, Kindle Edition
Source: Thank you to Edelweiss for sending me this book in exchange for an honest review!
After the grand explosion of her relationship, seventeen-year-old Max Scott developed what every girl in the history of the world has been waiting for: a way to get over being dumped. Now Max is the go-to guru for heartbroken high-school girls all over NYC. But when her ex unexpectedly shows up in her neighborhood, Max's carefully controlled world starts to unravel. With her clients' hearts hanging in the balance, Max will have to do the seemingly impossible: get over him once and for all.




Brilliant at bringing humor to the trials and tribulations of the lovestruck, #1 New York Times bestselling authors Emma McLaughlin and Nicola Kraus have crafted a tale that will resonate with any girl who has ever been in love or had her heart broken. It brims with smart observations, features a pitch-perfect teen voice, and will attract fans of Jenny Han, Sarah Mlynowski, and Lauren Barnholdt. Readers are sure to fall head-over-heels for this sharp spin on breaking up, making up, and getting even.
Can we just appreciate for a minute how well this cover coordinates with the colour of my blog?! PINK IS
THE
BEST.
Cover love aside, Over You is about seventeen year old Max who believes she has found the perfect cure to heartbreak. After a certain boy leaves Max in despair, sobbing on the floor, she decides it's about time that the world - who is so advanced in other areas - has a cure for something that everybody faces at some point in their lives. And so EX, Inc is born. Max has the perfect solution to remedy heartbreak and with her company's 100% success rate, she intends to make it global. However, Max's world is thrown off-kilter and her confidence fades when she spots her ex roaming around her city and discovers he'll be attending the same university as her next year. Suddenly, when the sight of him throws her head into a spin, Max realises that she's not 100% over him. Can she follow her own advice and get completely and truly over him?
I really liked Max, she was funny and snarky and I loved the fact that she took her terrible experiences and turned it into a learning experience, turned it into something positive to help others. But gosh, that doesn't mean that there weren't times I wanted to slap some sense into her because sometimes she could be
really
stupid. Maybe it was to send the message that even the seemingly most strongest and perfect of people can mess up but UGH, she risked her business and everything she stood for to go down a road that she knew would lead to nowhere and end very shortly - I yelled at her a lot. But she didn't listen. Typical.
Also, I didn't exactly sympathise with Max about her ex, Hugo, because he seemed to have NO admirable qualities. We also never actually saw what made Max fall in love with Hugo because there was no show and just tell, so I really feel like, to gauge more sympathy and understanding from readers, Max and Hugo's relationship should have been explored more in depth!
The supporting characters; Zach, Phoebe, Bridget and Taylor were okay. I don't really have any specific feelings towards them, they were just there...ya know? I like how they stuck by Max (mostly) even when her brain stopped functioning, but otherwise I don't have any strong feelings towards them, but I don't think we're really supposed to, SO TIS OKAY.
BEN!!! I love him. He was so charming, kind and polite, not to mention hardworking! I also like how although he's terrified of stepping out of his comfort zone and upsetting friends/family, he does what makes him happy and I was just like RESPECT. Also, the fact that he actually listens to Max after what she did to him was amazing. He totally deserves someone better. Like me *cough*.
I liked the romance and I shipped Ben and Max but I felt like there was an immediate switch from being acquaintances to being in a relationship. Not exactly insta-love but once they were friends of some sort, it was an abrupt transition.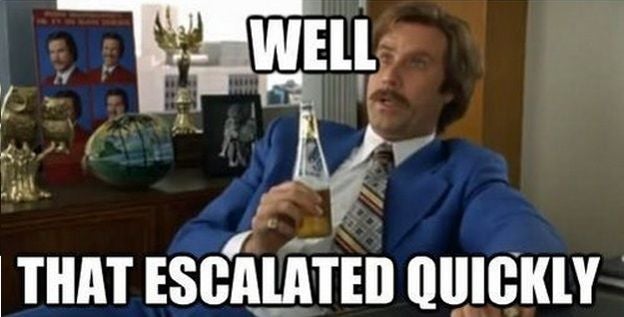 I also found the writing style quite odd. Like, it was a really easy read but the way some sentences were structured just didn't flow smoothly at all and I often had to reread certain parts because of the way some things were phrased so that was blegh.
Another thing that didn't really resonate with me was how absent and indifferent Max's parents were. They let her drop out of school because she broke up with her boyfriend. Who she had only known for five months. WHO DOES THAT??! Like, loads of people go through breakups that doesn't mean you give up your education. If she was really so heartbroken, she could've at least done homeschooling but to just completely drop out of school, why?? Also, it's great that she started a business and all but her parents didn't even know about that. Like didn't they wonder what she was doing with her time? SHE COULD'VE BEEN DEALING DRUGS, for heavens sake, I mean she wasn't BUT STILL. She's seventeen. Oh, the incompetence!
Overall, Over You was a quick, lighthearted read that was laugh-out-loud funny (my parents now officially think I'm mad. Oops). I loved the concept of this book and had the romance been fleshed out further and the characters not as stupid as they were, I may have enjoyed this slightly more. This book is complete fluff, so if you're looking for a deep, insightful book then you're better off reading something else. But it's really funny. And Ben is adorable. So if you're looking for a sweet book to pass the time, then read this!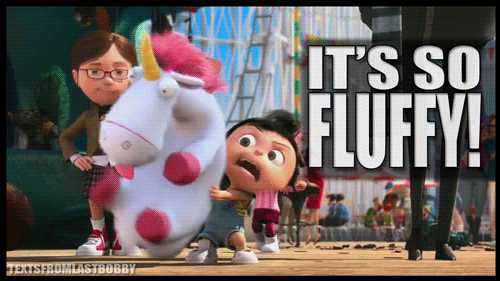 I give it: 3.5 CUPCAKES!