JINGLE BELLS, JINGLE BELLS, JINGLE ALL THE WAYYY! OH WHAT FUN IT IS TO RIDE IN A ONE HORSE OPEN SLEIGH, HEYYY! JINGLE BELLS, JINGLE BELLS, JINGLE ALL THE WAYYY! OH WHAT FUN IT IS TO RIDE IN A ONE HORSE OPEN SLEIGHHHHH!
GUYS, it's nearly Christmas (okay, 24 days, but I'm pretty sure that constitutes as
nearly
) which I am
super
excited about as I LOVE Christmas
, it's the best. Seriously. There's Christmas carols and everyone's happy and there's amazing food (I love mince pies
, they're freaking awesome) and you get to spend time with family and it's all cold and you can thaw in front of the fireplace
, well for those of you in the northern hemisphere
, I'll most likely spend Christmas absolutely melting from the heat. Gah
, I really love this time of the year!
This is my wrap-up for this month
and
last month as I somehow didn't get around to writing up a wrap-up post last month but HERE IT IS. I've barely read any books the last two months
, it's actually pathetic. But I shall definitely be catching up this month and next month!
I know
, it's a dismal amount. *Le sigh* LOVED them
, though.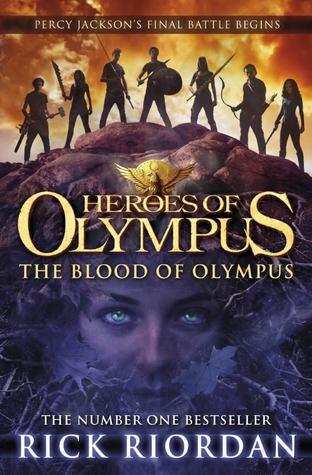 Ahh
, that's better! 8 books is much better than 2
, hoping I can read even more than 8 next month! I actually read some good books this month. I absolutely loved The 5th Wave
, The Infinite Sea
, If I Stay
, Blood of Olympus
, The Staff of Seraphis and Percy Jackson and the Lightning Thief (a re-read). A Midsummer Night's Dream confused me (Shakespeare's works and I aren't very compatible) and Now & Forever was an average read.
Quite a good selection there
,
I think. The Percy Jackson series is a reread because I CANNOT HANDLE THAT HEROES OF OLYMPUS IS OVER. Ahem. I'm also hoping to finish the Harry Potter series this summer and read Teardrop
,
as I got the sequel to review and it's high time I finally read it.
So my fellow bloglings
,
I shall leave you now. But
,
before I go
,
one last GIF.
Okay
,
that's all. Byeeeee!