I think I'm going to name July the Month of Readathons. Every July the thing I most look forward to is all the readathons that take place! Generally July signals the end of exams which means all the time in the world to read, which is basically heaven.
Readathons have become something I absolutely LOVE, especially during the summer. This past July I participated in three readathons and I had SO MUCH FUN, perhaps the most fun I've ever had whilst participating in readathons. I participated in the 24in48, the Reading Rush, and the Summer Biannual Bibliothon! I had three weeks of non-stop reading and I LOVED it.
Here are my top reasons why I LOVE readathons! 💖
I think this was one of the things that made me have so much fun during these past readathons! I don't generally get involved in the community aspect of the readathon, but I decided I'd change that habit this year. I participated in Twitter sprints, commented on people's posts, answered the hosts' questions...it was so fun communicating with other bookworms! I used to participate much more in the blogging community in the beginning, and I realised how much I missed it!
I LOVE setting up a TBR! It's probably one of my favourite things to do. I mean, most of the time I never stick to it, but hey, I have fun doing it! I absolutely love creating a TBR for the different prompts - IT'S SO MUCH FUN.
Before this past July, I'd never participated in a reading sprint...and WHY not?! IT'S LITERALLY SO FUN. I turned on the notifications for the hosts' tweets, looked at the schedule, and would screech "I'M DOING A READING SPRINT" while frantically grabbing my book and a snack and hurtling towards my room to read - much to my parents' amusement, I'm sure.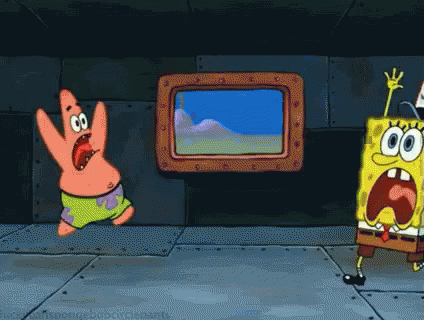 Never before seen footage of moi.
4. Motivation
Readathons excite, encourage, and motivate me. When you have challenges to complete, badges to collect, and points to win for your team it totally motivates you to read! I managed to read
20
books last month, and it was definitely due to all the readathons I participated in. I haven't read that many books in a month in
years
!
5. It's a great experience
Readathons can be quite diverse in how they're structured, which makes it so exciting to participate in many. If you're doing a 24in48 readathon, you have a stack of books and a stopwatch and a
lot
of coffee to get you through the readathon. If you're doing the Disney Readathon, it's a list of the prompts and the books you've read on a spreadsheet file. It also involves explaining readathons to friends and then holding reading and coffee sessions with them and trying to read as much as possible. There are so many fun aspects to every readathon that makes it so fun to participate in!
These are the top reasons why I LOVE readathons! 💖 Do you like readathons? What's your favourite one to participate in?