Another monthly wrap up post, another month of me asking where the heck time has gone.
May passed in a blur, yet now that I look back on it, it was quite a long month at the same time.
What did I do in May? Well, I've been writing to letters for funding for university. I confirmed my place at university and hopefully I can actually get funding to go this year. I'm thinking of starting a GoFundMe to raise money for the international fees too. AH, THE STRESS.
In May I also started challenging my anxiety more - yay! I reread an amazing book called Dare which gives the readers tools to help overcome their anxiety. It's such an inspiring, uplifting book. I've been doing things outside of my comfort zone and although scary, it's very rewarding.
In May I also socialised a lot. There has been a lot of coffee, hot chocolate, and chocolate involved. It has been good.
I've also gotten back on track with my eating healthy and working out - yay! That being said, I think I pulled a muscle in my lower back today and now it hurts to move. Boo! I'm hoping with gentle stretching and rest it'll be okay in a few days - fingers crossed!
I've also read a lot more this month...thanks to audiobooks. I was never into audiobooks but I've found a few activities to do where I can listen to them and it's SO FUN.
The Book Case - ⭐⭐⭐ | Happy Girl Lucky - ⭐⭐⭐.5 | The Wicked King - ⭐⭐⭐⭐⭐ | China Rich Girlfriend - ⭐⭐⭐⭐ | The Girl in the Blue Coat - ⭐⭐⭐⭐ | The Everlasting Rose - ⭐⭐⭐.5 | 0.4 - ⭐⭐⭐.5 | Can Science Explain Everything? - ⭐⭐⭐⭐⭐ | Ogre Enchanted - ⭐⭐⭐ | Dare - ⭐⭐⭐⭐⭐ | His Majesty's Dragon - ⭐⭐⭐⭐ | Bloom - ⭐⭐⭐.5
The Book Case, China Rich Girlfriend, The Girl in the Blue Coat, Ogre Enchanted, and Bloom were all audiobooks! China Rich Girlfriend was so entertaining and so much better than the first book. The Girl in the Blue Coat was an incredible historical fiction novel - my mouth dropped open at the one part. While I was walking my dog. Let's hope no one saw. Ogre Enchanted was cute but not particularly interesting. Bloom was a very cute middle-grade novel about imagination, being yourself, and the importance of allowing children to roam the great outdoors.
I also read Happy Girl Lucky which was an okay read that had me mildly frustrated at times. The main character was very juvenile and naive; it got tiring quickly.
The Wicked King was INCREDIBLE and probably the best book I read this month. THAT ENDING. I CAN'T.
The Everlasting Rose and 0.4 were good. I was hoping to love The Everlasting Rose but it fell short. There were so many random character deaths; I was slightly bored at various points; I couldn't connect that much to the characters. I was so disappointed as I really enjoyed the first one. It wasn't terrible, I just wasn't as invested. 0.4 was a quick sci-fi read that I flew through. It wasn't an outstanding piece of fiction, but it entertained me!
I also read two non-fiction books. They're both brilliant; I highly recommend.
I also started the Temeraire series by Naomi Novik. I loved the characters in the first book but it was very slow. That being said, I just finished the second book and loved it so much more! I'm excited to read the rest of the series.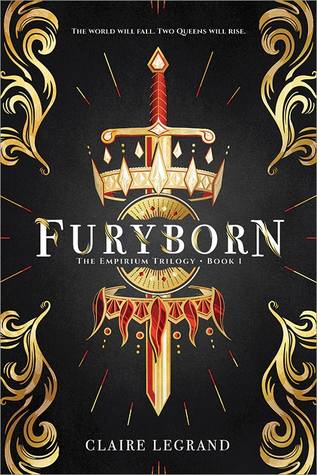 How was your May? Have you got anything exciting planned for June? Do you listen to audiobooks? Let's chat!