I'm currently writing this Friday the 14th of July so when this post goes up I'll have started my library volunteering work which I'm so excited about and I can't wait to share how it goes with you all. My first day is today (if you're reading this on Saturday the 15th of July) and I'll be working for 3 and a half hours. I'll be helping kids sign up for the Summer Reading Challenge and I'm also supposed to help them choose books to read (if they need help!) and discuss the books they've read with them – it's literally the perfect job for me. I'm going to be volunteering 3-4 times a week so I'm going to be spending so much time in the library which makes me really happy because it's literally my favourite place in the world. I'll let you guys know how it goes!
I've had a really good reading week. I've read several books and I've read a lot of nonfiction (French grammar, theology etc) but because they're quite big and dense and require a lot of concentration, I haven't finished any of them so I don't feel like I've made that much progress. BUT YAY FOR READING A LOT!
I've also picked up quite a few books this week which I wasn't expecting but...these things happen, as I'm sure you know. My library has an ongoing book sale and they keep adding new books so I've picked up some really interesting ones there. I also went to a couple of charity stores this week and I got some books I've been dying to read. My last few library reservations also came in so I'm excited to show you those too!
I'M SO EXCITED FOR THESE AND I CAN'T BELIEVE MY REQUESTS WERE ACCEPTED FLAIL WITH ME PLEASE. I've been dying to read The Diabolic since I first heard of it, so I'm super stoked to read these. I also requested Canary Club because it sounds INCREDIBLE. Gangsters, secrets, murder, a romance between a wealthy gangster's daughter trying to take control of the city through politics and manipulation and a boy from the wrong side of the tracks IN 1920S NEW YORK (!!!). Here's the blurb: DOES IT NOT SOUND FREAKING INCREDIBLE?!
"

Bad Luck" Benny is a fella from the wrong side of the tracks. Recently released from jail, he has vowed to keep his head down and stay out of trouble. But he also needs to care for his ailing sister and the rest of his struggling family, and he'll do anything to make that happen—even if it means taking a position with a notorious crime boss. He soon finds himself in over his head—and worse still—falling for the one dame on earth he should be staying away from.

Masie is the daughter of a wealthy gangster with the voice of an angel and gun smoke in her veins. Strong-willed but trapped in a life she never wanted, she dreams of flying free from the politics and manipulation of her father. A pawn in her family's fight for control of the city, and with a killer hot on her heels, she turns to the one person who just might be able to spring her from her gilded cage. But Masie is no angel, and her own dark secrets may come back to burn them both.

Two worlds collide in this compelling story of star-crossed lovers in gritty prohibition-era New York.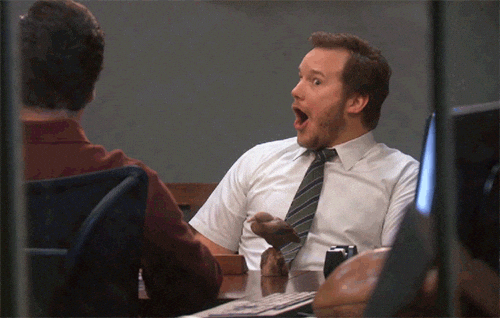 AM I EXCITED? YES, YES I AM.
I was really good at the library this week and only took out the books that I had reserved a few weeks back (#selfcontrol) and I'm SUPER EXCITED to read them!
SQUEEE V.E. SCHWAB AND KATIE MCGARRY. I literally LOVE Katie's books so much, I can't even begin to describe how much I love them BUT I LOVE THEM A LOT OKAY. I've heard sooo many great things about V.E. Schwab's books so I'm so excited to read them! Ink and Bone is going to be the book club book of the month in upcoming weeks so I need to read that (it sounds AMAZING) and I've got all the Reckless books out of the library now so I'm going to binge read them soon! Have you read any of these and what did you think?


The Double Shadow | Liberty | Before I Fall | Shiver | Pure | Who Could That Be at This Hour? | Cold Spell | The Last Leaves Falling | Eon: Dragoneye | Five Things They Never Told Me
These all look so amazing! I've been wanting to read Liberty (IT'S A SPY/ESPIONAGE BOOK - YES, PLEASE!), Shiver (I bought the other books ages ago!), Before I Fall is a book I've been dying to read (pun not intended😂) forever and I've been wanting to read Eon: Dragoneye for such a long time too! I'm definitely going to be going on a book buying ban soon! I NEED TO.
What books did you acquire this week? Have you read any of these? DON'T YOU THINK THE CANARY CLUB SOUNDS AMAZING?!