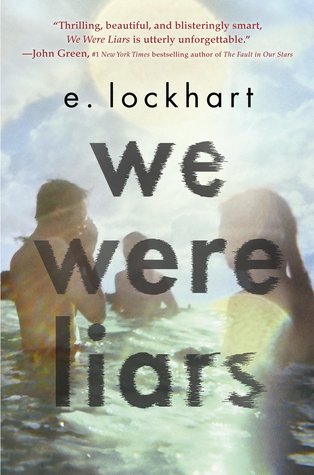 Title: We Were Liars
Series: N/A
Author: E. Lockhart
Publication: May 13th 2014, Delacorte Press
Pages: 227 Pages, Paperback
Source: Library
Rating: 2.5/5 Cupcakes!
A beautiful and distinguished family.

A private island.

A brilliant, damaged girl; a passionate, political boy.

A group of four friends—the Liars—whose friendship turns destructive.

A revolution. An accident. A secret.

Lies upon lies.

True love.

The truth.

We Were Liars

is a modern, sophisticated suspense novel from National Book Award finalist and Printz Award honoree E. Lockhart.

Read it.

And if anyone asks you how it ends, just LIE.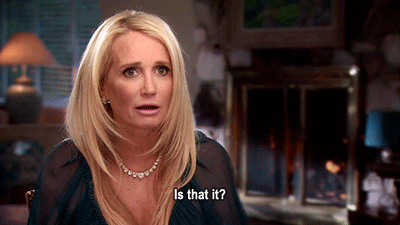 I didn't
enjoy
this book, I really wanted to, but I just didn't. Everybody raved about it and said it was such a heartwrenching, unique book, so naturally, my expectations were incredibly high. But unfortunately, I just didn't feel it. The ending of the book was spoiled for me but even if I wasn't aware of how the book was going to end, I still don't think I would've loved it all that much. I'm not going to go into detail about the characters or the plot as it is a book you need to go in blind to fully appreciate!
Let's talk about the characters. I didn't like them. Perhaps I wasn't supposed to, or perhaps I was, but all I know is that I couldn't connect to them in the slightest. They all felt incredibly two dimensional and vague and I never really
cared
about any of them. Sometimes I liked Gat as he was wise and had philosophical thoughts which is exactly what the cousins needed to hear, but I still never really fell in love with him. When I read a book, it's vital that I connect to the characters because if I care about the characters I'll probably end up shrieking to everybody to READ THE BOOK BECAUSE OF MY PRECIOUS NOODLES. And unfortunately in We Were Liars, I didn't care about any of them, they didn't compel me to read further. They were selfish and destructive and
no,
just no.
That's what I'd like to know.
There wasn't a plot.
I kept turning the page waiting for
something
to happen but that time never came. I considered DNFing this book multiple times because I was just so bored and literally the only thing that kept me going was because I wanted to see how the ending happened. This book promised lies and damaged people and yes, there were lies and yes, they were damaged but as I said previously, the characters weren't written with enough depth to make those factors interesting. I was just so underwhelmed by this book and after finishing it, I feel like I wasted my time reading it. The ending was sad, yes and it was quite shocking but...I don't know, I just didn't feel it. *spoiler*

Although I cried when the dogs died. HOW COULD THE DOGS BE KILLED?!

*spoiler*
Then there was the romance that I also couldn't get on board with. I never really felt the connection between Gat and Cady.
I did quite like the writing. It was lyrical and it was poignant and there were some gorgeous quotes in the book with stunning metaphors. I loved the little short stories Cadence wrote. And as I said before, there are some really delectable quotes in this novel. Despite that, I did find that it was quite disjointed and made the book feel somewhat choppy? The constant shift between summers also made it harder for me to ever feel fully immersed in the story because it was quite jarring, the sudden jumps in summers. But that's probably just me.
That's really all I have to say about this book but don't let my review put you off as I'm a black sheep when it comes to We Were Liars! I wanted to love it but the dull characters, the nonexistent plot and the disorientating writing/pacing made it quite hard for me to ever fully immerse myself in this book.
I give it: 2.5/5 CUPCAKES!
"

Be a little kinder than you have to."
"

There is not even a Scrabble word for how bad I feel."
"

He was contemplation and enthusiasm. Ambition and strong coffee. I could have looked at him forever."
"

She is sugar, curiosity, and rain."
"

Someone once wrote that a novel should deliver a series of small astonishments. I get the same thing spending an hour with you."
"

One day I looked at Gat, lying in the Clairmont hammock with a book, and he seemed, well, like he was mine. Like he was my particular person."
"

He looked at you like you were the brightest planet in the galaxy."
"

The universe was good because he was in it."
"

We looked at the sky. So many stars, it seemed like a celebration, a grand, illicit party the galaxy was holding after the humans had been put to bed."
"

We should not accept an evil we can change."