How to survive a book-buying ban (because I'm 100% an expert and this is not an exaggeration in the slightest pfft)
I am a book hoarder who also happens to be a slow reader who also happens to have a bookish wishlist the length of the River Nile and not a lot of money which isn't the best combination. There have been several times in my life where I've sat myself down and had to rethink my life choices. Like, yes, I know I really, really want that book but I also have 56784873 books on my TBR pile and I know I don't need it right now BUT IT'S ON SALE FOR
£2 and what if this is a once in a lifetime opportunity?! It probably isn't but you never know. I end up buying my book, getting crushed by my TBR pile and deciding that it's officially time to go on a book buying ban. There have been many book buying bans and there have been quite a few that have been successful

(probably like a 0.02% success rate but it can only get better, right?!)

and I am here to share my wise advice. Shh, it's legit.
HOW TO SURVIVE A BOOK BUYING BAN:
Step 1: You don't .
I'm joking. Just because I'm rarely successful with book buying bans doesn't mean you will be. Some people have adequate self control. Kyra doesn't have self control. Don't be like Kyra.
Okay, but seriously, here are my top tips that will guarantee you success. Surviving a book buying is simple really: Just indulge in lots of cake and sell your soul to the dark side. Such fun. But if you don't want to do it the easy way, there's the other way. Ahem.
Step 1: Don't step inside a bookstore. Or a charity store. Even if someone is standing at the door and telling you they'll feed you chocolate cake and give you a massive bargain that you're sure must be a gift from God don't do it. YOU ARE STRONGER THAN THIS.
I know it sounds like torture

and it is

but this is the one thing that honestly makes my book buying bans go okay. If you don't go into a bookstore or a place that has books you won't be tempted. If you go in, you'll see the pretties, you'll want the pretties, you'll probably buy the pretties and you'll hate yourself forever. Not that I speak from experience or anything pssht.
Step 2: The library will be come your best friend.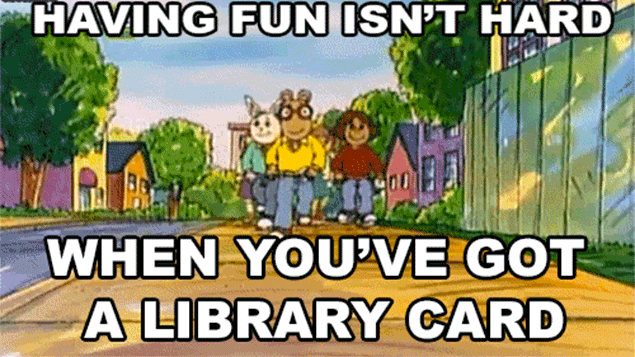 Libraries are epic. There's free books that you can read without:
a) Having to spend money and
b) Worry about adding more books to your already bending shelf that could end up breaking and killing yourself in the process. LIBRARIES SAVE LIVES.
A lot of libraries get new releases quite shortly so if there's a book that you're dying to read and you needed it like, yesterday, your library might just have it in! If it's a book you really want...you can buy it once your ban is over. It's only a few weeks/months YOU CAN DO THIS.
Step 3: Make a list of all the unread books on your shelf. It will terrify you into not buying anymore books for awhile.
This step doesn't always work as there's always that chance that you stress and go on a book buying binge to deal with the trauma of all the numbers BUT, I find if I look at all the books I have to read I realise that yes, I have issues and no, I really can't buy anymore books.
Step 4: Get excited about all the books you do have and make an effort to read them in this dark, dark time of your life
LOOK AT ALL THE WONDERFUL BOOKS ON YOUR SHELF THAT YOU DO HAVE. All the adventures waiting for you, all the characters waiting for you to fall in love with them, all right there. If you're like me, you have a lot of unread books on your shelf. SO, whilst you're not out there buying other books, give your old friends some attention. Get excited about them and read them. Here are tips I shall now throw at you:
1
. Take pictures of them. There's nothing like capturing the beauty of a book, is there? If it's that pretty on the outside it might just be that pretty on the inside? I know we shouldn't judge a book by it's cover but let's be real here: we judge books by their cover because LOOK AT THE PRETTY.
2. Look at pictures of them. If you go on Instagram and search the book title, all the gorgeous photos will want to make you pick up that book. Trust me on this.
3. Watch booktube videos on them/read reviews. Whenever I'm not sure what book I want to read next or I'm heading towards a reading slump, I watch Youtube videos and read reviews because the enthusiasm is so contagious and it just makes me want to pick up a book. Even if the review is negative, your curious self wants to see what's making everyone give this book so much flack

or is that just me?
4. Reorganise your bookshelf. Not only will holding the books and smelling the books and staring at the books help you get motivated to read them, but your shelves will also look really pretty AND once again, you'll realise how many books you have to read and this will scare make you determined to not add to the colossal number of unread books on your shelf.
5. Compile a list of the top ten books on your shelf that you really want to read. I love making lists. Especially lists about books. And I find if I make a list of the books I really want to read, it helps me get to them. Sometimes but not always because #moodreaderproblems.
Step 5: Speak to other readers who are also on a book buying ban.
Motivation! Tears! Cake! Huzzah! If your friend is trying not to buy books and you're trying not to buy books then you can both try to not buy books together

(that made more sense in my head)

- bonding over the difficulty of this torturous time will strengthen your friendship and your resolve to not buy anymore books. *nods*
Step 6: Catch up on all those TV shows you've been wanting to see.
It will consume your soul and you won't move from the couch hence you won't be tempted to buy books. The problem: you won't get much reading done. It's a catch-22 situation, I tell ya.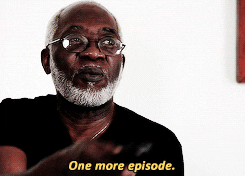 Those are my top tips for surviving a book buying ban! Do you agree/disagree? What are your tips to guarantee surviving a book buying ban?