I hope you guys are all well! I'm feeling quite happy with myself as I have been a reading machine the past week, reading a book almost every single day. I then slowed down as the end of the week approached though because I could feel a reading slump coming on and since those are a nightmare and I want to avoid them at all costs, I took a little break from reading. But then I went to the library and got more books and wanted to read everything but hashtag yolo, right?!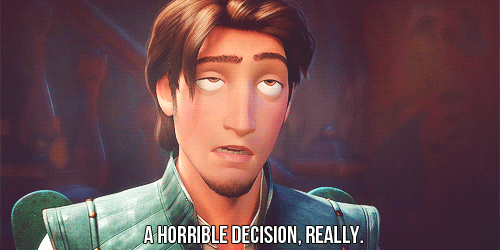 Shhh, Flynn.
So I raided my library and read a lot this week, especially as I've been feeling slightly under the weather, so it's been a bookish week and I'm so happy about that! I'm also starting my schoolwork again next week though but I'm quite excited because my English textbooks look super exciting as well as my maths and physics ones! As many of you may know, I want to study astrophysics when I'm at uni (which is in 2 years time *gulps*) and I'm so excited as there's actually an astrophysics option in my physics syllabus and I'll be learning about how telescopes work and calculating the magnitude of stars as well as their life cycles - to name a few! I'M SO EXCITED SQUEE!
ANYWAY, I also got some super exciting books this week which I can't wait to read! When I was looking at my library stack, trying to decide what to read next, I realised that I mainly had contemporaries out and I was really in the mood for a fantasy. So naturally I went and got some fantasy books out. I'm also so thankful that DK publishers sent me A Little Course in Astronomy to review - I'm currently reading it and it's very informative - and thank you to Scholastic for sending me review copies too!
I also rearranged my bookcase this week and I LOVE the way they're looking (rainbow organizing FTW) and I finally made a TBR jar which will hopefully give me the kick I need to start taming that TBR.
I'm so excited to read
All that Glitters
as I LOVED the first three Geek Girl books. I haven't heard much of
Conquest
and Empire (part of The Chronicles of the Invaders series) but they seem really good and I've been wanting to read more sci-fi.
Fallout
is from a teenage Lois Lane's perspective as she becomes a journalist and stars unraveling a sinister plot that members of her school are engaging in (THIS SOUNDS SO FREAKING GOOD I CAN'T EVEN), Saint Anything because Sarah Dessen, duh, Trouble because it's a contemporary that I've heard great things about and Love Letters to the Dead because I've heard
so
many things about it that I'm desperate to give it a go! I was also super excited to get Snow Like Ashes (fantasy
and
a pretty cover #winning) and Six of Crows because CRIMINALS! HEISTS! KAZ!
I'm really enjoying this so far! It's great learning about the constellations, stars, planets and how to navigate the night skies. I highly recommend it for amateur astronomers.

The Hidden Oracle was £6.49 at Sainsbury's so I couldn't say no, right?! I have both this and The Sword of Summer on my TBR pile so I must get around to reading it soon!
So, those are the books I've received this week! I'm so excited to read them all.
Which books have you added to your TBR pile this week? Have you read any of these an what did you think?