Hello!
I decided I'm going to participate in Stacking the Shelves, hosted by Tynga at Tynga's Reviews!
So...here is it! :)
I got these from the library today! :)
* Blurbs from Goodreads.
Library
1. Secret of the Sirens - Julia Golding
When eleven-year-old Connie is sent to live with her eccentric aunt by the sea, she's not expecting anything great???not to make friends with Col, the coolest guy in town, and certainly not to discover that mythical creatures still exist, that an ancient society has protected them for centuries, and that a dark and treacherous force is lurking in their midst. Most of all, she doesn't expect to learn that she has the rarest of talents, greater even than her secret ability to communicate with animals. With Col's help, she could achieve unimaginable power???and face the terrifying choices that come with it.
I can't wait to read this! It looks brilliant!
2.
The Chimney Corner Collection - Enid Blyton
Take a magical journey into an exciting world or elves, fairies, gnomes and brownies with the Chimney Corner Collection. You can settle down happily in a corner and read all about The Secret Cave, The Enchanted Table, The Wizard's Umbrella and many more enchanting stories! A collection of treasure from the pen of one of the world's most famous authors.
I know people consider this book for younger readers, but I still LOVE Enid's work!
3.
Gullstruck Island - Frances Hardinge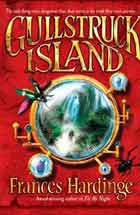 On Gullstruck Island the volcanoes quarrel, beetles sing danger and occasionally a Lost is born . . . "In the village of the Hollow Beasts live two sisters. Arilou is a Lost - a child with the power to depart her body and mind-fly with the winds - and Hathin is her helper. Together they hide a dangerous secret. Until sinister events threaten to uncover it. With a blue-skinned hunter on their trail and a dreadlocked warrior beside them, they must escape. Can the fate of two children decide the future of Gullstruck Island?
Discover a dazzling world, a breathtaking heroine . . . and an incredible adventure. For on the island of Gullstruck nothing is exactly as it seems
With a cast of larger-than-life characters, this is a richly imagined adventure no child will be able to put down - or ever forget
Looks AMAZING! :)
4.
The Princess and the Pauper - Kate Brian
Carina, a real European princess, is dying to hook up with the sexy American rock star she met online. Too bad about all those bodyguards watching her every move. Then Carina spots her down-and-out near-twin, Julia. For a fast ten grand, Julia grabs the gown and the crown, and the girls swap identities for a day.
Before long Princess Carina is trapped on a skeevy bus full of roadies, and pauper Julia is jetting off to...some small foreign country?
Only a storybook ending can get these two poseurs back to where they belong.
Seems a good, light-hearted read! :)
5. The Chaos Code - Justin Richards
Matt Stribling is stuck spending another vacation with his brilliant, yet scatterbrained archaeologist father. His dad's house is often a mess, so when Matt arrives to find the place turned upside down and his father missing, he's not immediately worried. But a cryptic message and some strange sandy footprints quickly persuade Matt that all is not right. With the help of some unusual family friends, Matt discovers that his father had been searching for an ancient code, one rumored to have brought down the Mayans, and maybe even the fabled civilization of Atlantis. Now in the hands of a madman using high tech computers to decipher it, the code is being readied for new and sinister uses. Matt and his friend, Robin, will traverse the globe, battling terrifying sand creatures and mercenaries alike in their efforts to stop the chaos code from being fully reactivated—and dooming the modern world to a catastrophe not seen since the days of Atlantis.
LOOKS AMAZING!!!!!!!!!! :)
6. Zoe and Chloe, on The Prowl - Sue Limb
Zoe and Chloe need escorts for the forthcoming Ball, and one thing's certain: they're definitely not going to go with their mates Fergus and Toby who are simply not dreamboat material. Zoe yearns hopelessly for glamorous Oliver Wyatt: Chloe gets swept off her feet by dangerous Beast Hawkins. More realistically, they also advertise for young men to help with an "exciting project". Zoe, everybody's minder, also has to help her older sister Tam out of a serious fix. Zoe's struggles to rescue Chloe and Tam have to be scheduled alongside some excruciating interviews with various boys who have replied to their ad. Alas, the boys who have applied bring a heap of problems with them... Zoe and Chloe are at their wits' end, when suddenly, out of left field, an amazing solution appears. The experience is mind-blowingly liberating.
Seems like a great reading!
7. Artichoke Hearts - Sita Brahmachari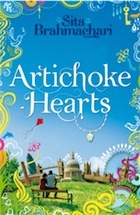 Twelve-year-old Mira comes from a chaotic, artistic and outspoken family where it's not always easy to be heard. As her beloved Nana Josie's health declines, Mira begins to discover the secrets of those around her, and also starts to keep some of her own. She is drawn to mysterious Jidé, a boy who is clearly hiding a troubled past and has grown hardened layers - like those of an artichoke - around his heart. As Mira is experiencing grief for the first time, she is also discovering the wondrous and often mystical world around her.
I have been wanting to read this book forever, SO excited!!!!!!!!!
That's all for today! What did you get this week?