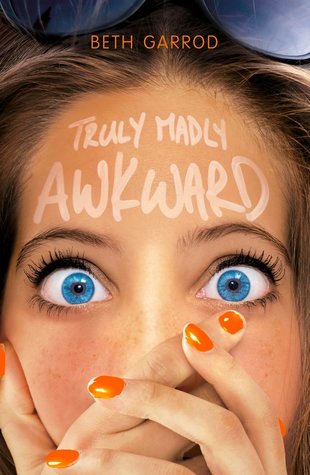 Title: Truly Madly Awkward
Series: Awkward #2
Author: Beth Garrod
Genre: Young Adult, Contemporary
Publication: September 7th 2017, Scholastic
Pages: 320 Pages, Paperback
Source: Thank you to Scholastic for sending me this book in exchange for an honest review! This has in no way affected my opinion of the book.
Rating: 4.5/5 CUPCAKES!





Bella Fisher is back - and is cool, calm and collected as ever. So: NOT EVEN REMOTELY. Her fledgling relationship with Hot Adam seems to have stalled mid-flight (he isn't really speaking to her), her big sister Jo has gone off to university leaving Bella to deal with ditzy Mum on her own, something is up with he

r best-friend-dynamic with Tegan and Rachel and horror of horrors, horrendous ex-boyfriend Luke has an ACTUAL MODEL as his new girlfriend. Mum opens up a doggy ice cream parlour - Give a Dog a Cone - which Bella is forced to help out at on Saturdays. Yes, dressed up as a dog. For some light relief she enters a radio competition to secure a performance from hot band of the moment The Helicans at her school - but another contestant begins turning into her sabotaging nemesis. Throw in a suspicious new lodger and the world's most chaotic dog agility course and you've got another truly hilarious, truly relatable and truly madly awkward story!
I loved this book so much. I thoroughly enjoyed the first book but I absolutely adored Truly Madly Awkward. I devoured it, I stayed up way too late reading it and I embarrassed myself in public by laughing so hard the librarian asked me if I was okay. Don't read a Beth Garrod book in public because you will end up laughing hysterically and people will stare. YES, I SPEAK FROM EXPERIENCE.
Truly Madly Awkward was honestly so fun to read! There's always a worry when reading a contemporary that there won't be much of a plot and the story will move quite slowly but thankfully that wasn't the case at all in this wondrous instalment! Bella has quite a lot on her plate and, obviously, that's going to be accompanied by truly very awkward situations. In this book you will find:
A high-stakes competition that, if she wins, will result in Bella's all-time favourite band playing at her school

Her dearest mother has decided to open a dog ice cream parlour which sounds paw-sitively exciting and terrifying

A new lodger staying in their house that is super stylish and quite allusive...maybe too much so

An ex who happens to be dating a model (isn't that fun?)
Throw all that together with an incredible main character, wonderful messages emphasised throughout the book, heart-warming writing and utter hilarity and you have Truly Madly Awkward - a book that will completely capture your heart. It was a roller coaster of a ride that had me laughing 85% time, had me cringing a few other times, had me saying "BELLA, NO!" more than once and there were a few moments that crushed my heart just a little bit. I was entertained throughout this whole book and I was completely invested in the story, feeling a whole variety of emotions. SO MANY FEELINGS.
Aside from loving the plot, I adored the characters – even more so than I did in the first book! I absolutely loved Bella. I think what I like most about her is how fearless she is in the challenging attempt to be oneself. Bella knows she can be awkward and she knows she gets into hilarious circumstances that are somewhat embarrassing but she embraces that. She even reaches a point in the book where she's completely herself with Adam and doesn't worry about appearing a certain way and she ends up having a better time because of that. It's such an important message that a lot of girls – myself included – need to hear. BE YOURSELF, because you're weirdly, wonderfully you. Bella is such an awesome character – she's funny, she's authentic, she's kind and loyal and so real. If she was real, we'd be best friends. In fact, saying "if she was real" feels sacrilegious in a way because to me she is a living, breathing human who is a good friend. That's a mark of wonderful story telling right there!
I loved the variety of other characters in this book as well! There are Teagan and Rachel, Bella's two best friends. I absolutely adore them and their friendship. They empower each other, they do everything they can to help one another and even when things go wrong between them (like all friendships experience)...they are there for each other. I loved this! YA books often have female protagonists who have a distinct lack of females friends in their life so it was incredibly refreshing reading about strong female friendships!
I love that there are strong family dynamics in this book, too! Bella and her older sister, Jo, are extremely close and I loved seeing that. I have an older brother and we're incredibly close so I loved seeing a strong sibling bond being featured in a YA book. Bella and Jo's banter was incredible and I found myself chortling at their interactions on several occasions! They were always there for one another, offering advice...and teasing one another in the process. I LOVED IT.
Bella and Jo's mom is also a prominent feature in this series and I love that we get to see even more of her in this book as she's such an entertaining, animated character. I love how she's involved in Bella and Jo's life and that they're involved in hers.
I love that family is a key aspect of this book.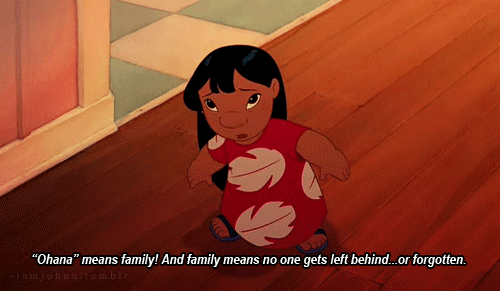 I also love that Adam featured more in this book – HE'S SO ADORABLE AND FUNNY AND CUTE AND I LOVE HIM A LOT OKAY. I totally ship him and Bella as their relationship is so sweet, their banter is incredible and I loved the way Adam embraced all the crazy, comical situations that seemed to follow Bella around! My squealing largely intensified towards the end of the book and I did retrieve an odd look from my mother at one point but I JUST HAVE A LOT OF EMOTIONS SURROUNDING THOSE TWO, OKAY.
What else did I love about this book, you ask? WELL. I absolutely adored the dialogue (which I may have already mentioned). It was so funny and so real. Dialogue is one of the things that can either make me thoroughly enjoy a book or thoroughly dislike a book but Beth Garrod did a fantastic job of creating believable dialogue that was charming, witty and heart-warming!
I also loved how hilarious this book was. Like, it's funny. I was reading this book whilst I was volunteering and there was nobody in the children's section except a librarian and one or two other people and I started laughing at the outrageous events happening in the book. And then I tried to stop laughing, but when I tried to hold back my laugh...it just burst ( loudly, very loudly) forth a few seconds later. I was laughing so hard the librarian asked me whether I was laughing or crying and if I was okay. Yes, it's that funny.
Another great aspect of this book is that pop culture and social media is mentioned! A lot of YA books I've read haven't featured much social media, which makes the book seem quite unrealistic as Twitter/Instagram/Youtube is such a huge part of our lives – especially young adults' lives. Bella mentions Instagram, Twitter and Taylor Swift (among other things) and it was all just so relatable! I uttered "so me!" throughout the majority of this book. I am Bella and Bella is me.
Truly Madly Awkward was truly madly brilliant! Bella is an incredible protagonist and has one of the most charismatic and authentic voices in the YA genre at the moment. This book is outrageously funny, incredibly real and I loved every second that I spent reading it. With abundant humour, a dynamic cast of characters and more than a sprinkling of heart, Truly Madly Awkward is a must-read!
I give it: 4.5/5 CUPCAKES!