I DID IT. I COMPLETED THE READING CHALLENGES. My goal was to read three books during the readathon and I managed to read SEVEN (!!!) - I'm literally so proud of myself and yes, I have celebrated. By buying more books. Of course.
I've had so, so much fun this week. I can't remember the last time I really just tried to read as much as possible and I'm so grateful for this week as it really reignited my passion for reading. I get so caught up in blogging and TBR stress and all those things that I forget about the pure love I actually have for reading. I felt like I fell in love with reading all over again this week...does that makes sense? It was an epiphany of sorts. Then there was epiphany number two which was me realising I'm not actually a slow reader, I just don't dedicate enough time to reading. I dedicate a lot of time to talking about books, taking pictures of books, blogging about books, watching videos about books, buying books...all these activities surrounding books have been eclipsing the one thing I love most about books which is reading them. I'm definitely going to try to reduce the amount of time I spent on other bookish activities so I can actually read more. I've also noticed that during school time I tend to gravitate to booktube or bookstagram though because sometimes my brain is just too tired to spend more time in front of books after spending 9-4 in front of a textbook, you know? I'm hoping that if I manage my time well enough I'll be able to fit more reading time in during term time as well, though!
ANYWAY, onto the books I read and the challenges I completed!
Summer Biannual Bibliothon: (The Challenges)
1. Group book challenge
2. Read a book from one of the host's favourite genres. These happen to be magical realism, historical fiction, high fantasy, diverse books, dystopian/sci-fi, paranormal, urban fantasy
3. Banned book
4. Throwback challenge (I'm choosing to read a retelling!)
5. Book to movie adaptation
6. Book seen other than booktube
7. LGBTQIA+
Wow, I actually completed way more challenges than I thought I did! For challenge #2 I read A Darker Shade of Magic which is in the high fantasy genre. I did actually read the book I had planned for challenge #4 which was Barefoot on the Wind by Zoe Marriot (a Beauty and the Beast retelling) but I just realised that I finished it a day after the BIBIB ended so I guess it doesn't count. SADNESS.
The book I used for challenge #5 was initially going to be I Capture the Castle but instead I read The Hiding Place by Corrie ten Boom! I didn't get to watch the movie but I read the book, so I'm counting the challenge as complete. The Hiding Place is a book I've never seen on booktube or in the blogosphere so that counts towards that challenge! For challenge #7 I read And I Darken by Kiersten White. I wasn't planning on reading a book for this challenge as I'm not comfortable with reading m/m/f/f romances and as I'm a Christian it kind of goes against my beliefs (please don't take offense to this, it's nothing personal!). However, one of the main characters in And I Darken - a book I picked for another challenge - is a LGBTQIA+ character so I suppose I completed that challenge too!
I didn't manage to read Flame in the Mist as my reservation only came in today (go figure), I didn't manage to read Fahrenheit 451 and even though I did manage to read a retelling, I didn't make sure it was in the time frame for the BIBIB readathon (because my management skills are clearly equivalent to that of a carrot's) so I didn't complete that challenge (BUT TO ME I DID SO THAT'S ALL THAT MATTERS, RIGHT?!).
Booktubeathon (the challenges):
1. Read a book with a person on the cover
3. Finish a book in one day
4. Read about a character that is very different from you
5. Finish a book completely outdoors
6. Read a book you got because of the cover
I AM SO PROUD OF MYSELF. LOOK AT THAT PRACTICALLY COMPLETE LIST OF CHALLENGES. Self-five, Kyra, self-five.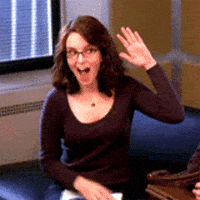 The only challenge I didn't complete was the one where you had to read (and finish) a book completely outdoors. Guys, I live in England. It rains here 95% of the time. We've actually had a pretty good summer but the past two weeks has been nonstop rain, wind and coldness so I just wasn't able to complete this challenge. SAD. TIMES.
For challenge #1 I meant to read The Archived by Victoria Schwab, which has a person on the cover. But The Hiding Place, A Darker Shade of Magic and And I Darken (and the Wonder Woman graphic novels, too!) had people on the cover so I won that challenge! For challenge #2 and #3 I read A Darker Shade of Magic. I was actually going to read The Archived or The Hiding Place for either of these challenges but I ended up reading ADSOM in four hours because it was just that good. I literally never though I'd finish that book in a day but I did because, like I said, it was just that freaking good!
For challenge #4 I read And I Darken. The main character, Lada, is brutal and cruel, a female version of Vlad the Impaler who lives in Romania in the 1400s. Then there's me, who's a nice, kind girl (at least I hope so!) who lives in 21st century England. I'd say we're pretty different. Anyway, I LOVEEEEEEEEED And I Darken and it's my new favourite book and I'm SO glad I read it!
I don't ever get books purely based on the cover, I always at least know the synopsis and most of the time I look at the reviews as well so this challenge was quite hard. However, I think the main reason I read Barefoot on the Wind was because of its cover. The synopsis sounded really good as well but I think the cover was what truly sold me!
Challenge #7 was read seven books and hey, guess what, I did just that! I read...
I can honestly say I thoroughly enjoyed all of these! The Hiding Place, A Darker Shade of Magic and And I Darken all got 5 cupcakes from me. And I Darken and A Darker Shade of Magic have earned a place on my favourite books EVER shelf because THEY'RE JUST SO INCREDIBLE AND I LOVE THEM SO MUCH I COULD SCREAM. I also really enjoyed the two Wonder Woman volumes I read! I haven't actually read many WW graphic novels/comics but the ones I have read don't really even compare to these ones. They captured Diana perfectly. The only book I didn't really enjoy was Lying About Last Summer. I read it in 2 hours, it was fast-paced and slightly addictive but I was so completely underwhelmed by it. The character knew the truth about her sister as soon as the book starts and although it was only revealed later, it wasn't such a big deal because the main character already knew so it didn't have a shock factor, you get me? I also didn't really care about her older sister as she wasn't written about in a way that made me able to connect to her nor care about her. The book got slightly more thrilling towards the end but not that much more. Everything just felt underdeveloped and meh, to put it simply! However, all the others were AMAZING so I'm not too sad about that!
So, let's talk! Did you participate in the booktubeathon or summer biannual bibliothon? How did you fare? Do you have daily dedicated reading time? Do you, like me, spend too much doing other bookish things instead of actually reading? Have you read any of these books?