I LOVE COMPILING SEASONAL TBR PILES. IT'S FUN. AND YOU GET TO SEE ALL THE PRETTIES I'LL probably not read because I'm bad at schedules READ. IT'S A WIN-WIN SITUATION. Since Spring runs from now until June, which also happens to be exam season, I probably won't be reading much (CRY FOR ME) but I'll stay optimistic. Maybe I'll actually be able to read quite a lot if I keep to my schedule and organise my life and stop procrastinating?? FINGERS CROSSED.
Now, as we know, I practically never stick to these lists but I'd like to try to read some of these books in the Spring! I'm sure I'll read at least one of them and that's success in my eyes.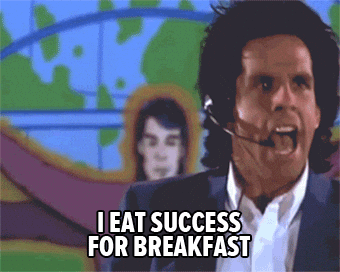 1. Geekerella by Ashley Poston
I AM SO EXCITED FOR THIS. A geeky retelling of Cinderella featuring conventions, fandoms and a fangirl/actor romance? IT SOUNDS SO CUTE. And the book is purple. I love purple books. They're so pretty. *strokes*
2. What Katy Did by Susan Coolidge
I remember when I was a smol book nerd I read old-fashioned/classic kind of books in Spring and it just felt like the perfect time to read them. I don't know why but Spring just seems like the best time to read them, especially children's classics which are often set in the English countryside and talk of spring and summer and it just heightens the experience for me (that probably made no sense but my eloquence has deserted me tonight).
3. Furthermore by Tahereh Mafi
I was sent this to review approximately 34 years ago and I still haven't read it! I DON'T KNOW WHY as I loved Shatter Me by Tahereh. I think this would be a pretty good book to read in Spring because it's about a world filled with lots of colour and there's...a lot of colour in Spring? Shh, logic. I have much.
4. Letters to the Lost by Brigid Kemmerer
I am SO EXCITED for this!!! I adore contemporaries, I love books that feature written letters and I love books that threaten to break my heart. I've read a Brigid Kemmerer book before and I loved it so I'm sure I'll adore her latest book too. The reviews for it are outstanding as well so MY HOPES ARE HIGH.
When this book came in the post I SCREAMED as I totally wasn't expecting it! It features a science/space obsessed girl. I'm a science/space obsessed girl so I have a feeling that the main character and I will get along famously.
OKAY BUT THIS SOUNDS REALLY ADORABLE AND TRAGIC AND THE BLURB ITSELF MAKES ME WANT TO CRAWL INTO A FETAL POSITION AND CRY. It's about a weird, wonderful 12-year-old genius who is obsessed with nature and medical conditions and whose world is ripped apart when her parents die in a car crash and how she comes to terms with it and finds joy again and a surrogate family. It's supposed to be really uplifting so I have high hopes for it!
It's V.E. Schwab, need I say more? I've never read any of her books and EVERYONE raves about them so I think it's high-time I jump on the bandwagon!
I am so excited for this book. It's got superheroes in. SUPERHEROES. Or at least, people with powers, which is basically superheroes. Anyway, I AM EXCITED.
I've been wanting to read this book forever, the premise sounds so good and the cover is so pretty and I am so amped.
It sounds mysterious and heartwarming and apparently there's time-travel?? SIGN ME UP.
EEK! It looks like I have a fantastic reading season ahead of me! I'M SO EXCITED. Which of these have you read or do you want to read? What book are you most excited to read in Spring? Let's talk!