Title: Gemina
Series: The Illuminae Files #2
Author: Jay Kristoff and Amie Kaufman
Publication: 18th October 2016, Knopf Books for Young Readers
Pages: 672 Pages, Paperback
Source: Thank you to Rock the Boat UK for sending me this book in exchange for an honest review!
Rating: 5/5 CUPCAKES!
The saga that began with breakout bestseller Illuminae continues aboard Jump Station Heimdall, where two new characters will confront the next wave of BeiTech's assault. Hanna is the station commander's pampered daughter, Nik the reluctant member of a notorious crime family. But while the pair are struggling with the realities of life aboard the galaxy's most boring space station, little do they know that Kady Grant and the Hypatia are headed right toward Heimdall, carrying news of the Kerenza invasion.




When an elite BeiTech strike team invades the station, Hanna and Nik are thrown together to defend their home. But alien predators are picking off the station crew one by one, and a malfunction in the station's wormhole means the space-time continuum might be ripped in two before dinner. Soon, Hanna and Nik aren't just fighting for their own survival; the fate of everyone on the Hypatia—and possibly the known universe—is in their hands.




But relax. They've totally got this. They hope.




Told through a compelling dossier of emails, IMs, classified files, transcripts and schematics,

Gemina

raises the stakes of the Illuminae Files, hurling readers into an enthralling new story that will leave them breathless.
I try to attain some level of professionalism in my reviews but I'M NOT ABLE TO WITH THIS FREAKING BOOK. I'm just going to fangirl and use GIFS and all caps because I HAVE TOO MANY EMOTIONS.
Okay, so. After reading Illuminae, I immediately picked up my arc of Gemina and I was nervous to read it. Because a) the authors have shown that they aren't afraid to rip my heart out and stomp on it and b) Illuminae was so freaking epic I was terrified that the sequel wouldn't live up to it BUT I NEED NOT HAVE FEARED and c) that I wouldn't form an attachment to the new characters. Boy, oh boy, was I wrong. Gemina was amazing, I dove straight into it and I was immersed from page one, I fell completely in love with the new characters and I did several happy dances when characters from the first book appeared. I have gone through the entire spectrum of emotions from horror to fear to disgust to fangirlyness (shh, it's a word) to amusement, to sadness...holy heck, that was one hell of a ride. Like, I didn't think anything could top Illuminae but I fell completely in love with this new stellar cast of characters, the plot, the unique format, the romance...this book was perfect and all I could've asked for.
Where do I even begin? The characters? ALL RIGHT THEN, if you insist.
I LOVED THE CHARACTERS SO MUCH, THEY ARE MY PRECIOUSES AND IF YOU DON'T LOVE THEM I WILL FIGHT YOU. They are so brave and snarky and complex and I just love them so much. I love how they have these exteriors that hide who they truly are – Hanna is viewed as a high-and-mighty, privileged princess by most people and Nik is viewed as a criminal, bad boy from a lethal family – and I loved how the authors stripped them bare to the bone and showed us who they truly are inside, making me love them all even more.
Can I have a Nik? Please?! CAN I? I want him for Christmas. He has these tattoos and he comes from a crime family which makes him seem scary but he's actually a squishy marshmallow on the inside. I absolutely love how protective he is of his family and the sacrifices he would go through in order to protect those he loves. He's perfect and I LOVE HIM SO MUCH.
Then there's Hanna Donnelly. Holy. Freaking. Heck. Everyone's got her down as this spoiled, rich princess but OH MY GOSH, although she's incredibly privileged, she's so much more than that. She's so clever. Like, thank you to the authors for incorporating female characters who are interested in science/maths/engineering – YA needs more of that! As an aspiring astrophysicist, I LOVE seeing female characters finding an interest in the STEM subjects/careers. Also: she's a smart blonde. #breakingthestereotypeyasss Hanna is also brave. Like that girl is not afraid to get her hands dirty and mess up Falk and his minions' shiz. She's sassy and snarky and courageous and she has guts. I think she may be my new favourite heroine.
I LOVED Ella too! She was Nik's fifteen-year-old cousin who is an incredible hacker with sass levels that know no bounds. She was hilariously snarky and I utterly adored her!
The other characters in this book were written so incredibly well, too. The villains?! The villains, guys. They were evil and terrifying and my heart is pounding now even just thinking about it. All the characters were brought to life and they all felt like living, breathing beings. Which is awesome when you encounter characters like Hannah, Nik and Ella but when it's people like Falk and his squad, well, you feel like you should be sleeping with one eye open.
ANOTHER thing I loved about this book was the family dynamics. It was so sweet seeing loving father/daughter relationships and I adored Nik and Ella's relationship. I cried several times because of these said relationships as my feels were stabbed multiple times. I LOVED IT.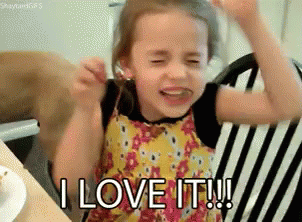 Now, the plot...holy schnitzels, it was incredible. My heart was racing several times, I felt physically sick most of the time (which is a good thing, right?) because THE TERROR and SICKENED DISGUST I felt due to the events that unfolded sent actual shivers up my spine and there were some moments where I just needed to take a breather. There were so many heart-stopping moments that left me breathless, not to mention the MIND BLOWING things that happened that left me screeching at the authors for putting me through this ordeal. I was in denial through most of the book and the ENDING?! KJZDLGKJLDSGH is all I can say. My mind was blown, yet again. Also: I LOVED the physics in this book. I'm a quantum physics nerd and the science-y things it contained made me love it even more.
The romance – geez. SOMEONE HOLD ME. The first conversation spoken between Hanna and Nik had me screeching "I SHIP IT" and I totally do. The chemistry between them is palpable and even when Hanna pretended she didn't have feelings for him I was like YOU LOVE HIM AND YOU KNOW IT. He's such a wonderful cinnamon roll, how can you not?! I loved how they protected each other and I love how they were strong on their own but when in close proximity of the other they were unstoppable. I found another OTP, guys, I found another OTP. I also loved the writing, I loved the humor, I loved the format – this book was incredible.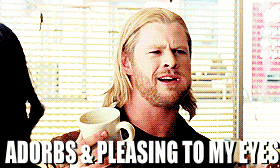 Gemina is a stellar sci-fi sequel with a unique format, extraordinary characters, brutal villains and horrifying, yet fascinating, plot – with the deadly, breathtaking backdrop of outer space. Gemina left me breathless and wordless and craving more, an exhilarating, phenomenal sequel that deserves all the stars.
I give it: 5/5 cupcakes!