HELLO EVERYONE!
I just finished an excellent book and I have more excellent books to read but I just can't decide which book I should read first. THEY ALL JUST LOOK SO GOOD.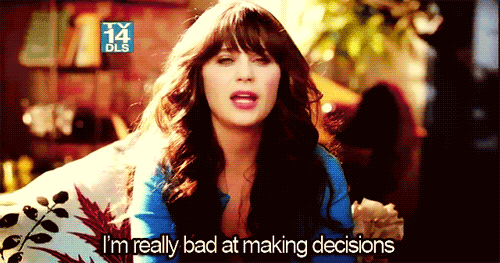 Basically.
SO, that's where you lovely people come in. Help me choose my next read!
The Contenders:
1) Trouble is a Friend of Mine - Stephanie Tromly
Sherlock meets The Breakfast Club in this story of a wisecracking girl who meets a weird but brilliant boy and their roller-coaster of a semester that's one part awkward, three parts thrilling, and five parts awesome




After her parents get divorced, high school junior Zoe Webster moves with her mother from Brooklyn to upstate New York, determined to get back to the city and transfer to the elite private school her father insists on. But then she meets Philip Digby--the odd and brilliant and somehow attractive?--Digby, and soon finds herself in a series of hilarious and dangerous situations all centered on his search for the kidnapper of a local teenage girl who may know something about the tragic disappearance of his kid sister eight years ago. Before she knows it, Zoe has vandalized an office complex with fake snow, pretended to buy drugs alongside a handsome football star dressed like the Hulk, had a serious throw down with a possible religious cult, challenged her controlling father, and, oh yeah, saved her new hometown.




For fans of John Green and David Levithan, this is a crime novel where catching the crook isn't the only hook, a romance where the leading man is decidedly unromantic, a friendship story where they aren't even sure they like each other, and a debut you won't soon forget.
2) Struck - Jennifer Bosworth
Mia Price is a lightning addict. She's survived countless strikes, but her craving to connect to the energy in storms endangers her life and the lives of those around her.




Los Angeles, where lightning rarely strikes, is one of the few places Mia feels safe from her addiction. But when an earthquake devastates the city, her haven is transformed into a minefield of chaos and danger. The beaches become massive tent cities. Downtown is a crumbling wasteland, where a traveling party moves to a different empty building each night, the revelers drawn to the destruction by a force they cannot deny. Two warring cults rise to power, and both see Mia as the key to their opposing doomsday prophecies. They believe she has a connection to the freak electrical storm that caused the quake, and to the far more devastating storm that is yet to come.




Mia wants to trust the enigmatic and alluring Jeremy when he promises to protect her, but she fears he isn't who he claims to be. In the end, the passion and power that brought them together could be their downfall. When the final disaster strikes, Mia must risk unleashing the full horror of her strength to save the people she loves, or lose everything.
3. White Cat - Holly Black
Cassel comes from a shady, magical family of con artists and grifters. He doesn't fit in at home or at school, so he's used to feeling like an outsider. He's also used to feeling guilty; he killed his best friend, Lila, years ago.




But when Cassel begins to have strange dreams about a white cat, and people around him are losing their memories, he starts to wonder what really happened to Lila. In his search for answers, he discovers a wicked plot for power that seems certain to succeed. But Cassel has other ideas and a plan to con the conmen.
SO?? Which one should I read next?