I love these posts! They're so much fun to write and reflect back on what I've read this year. Also, can I just say, I can't believe 2015 is over. It literally feels like it was the 1st of January yesterday and now it's nearly another 1st of January. How? Just, how. Anyway, I'll leave the existential crisis for another time and without further adieu, let's examine the books I read this year!
Number Of Books You Read:

65 (my lowest number the past three years but my goal was 50, SO YAY!)
Number of Re-Reads:
4
Genre You Read The Most From:
YA contemporary with a total of 23 books!
1. Best Book You Read In 2015?
(If you have to cheat — you can break it down by genre if you want or 2013 release vs. backlist)
I shall break it down because this question is impossible to answer. One favorite book?! SACRILEGE.
YA Contemporary:
I'll Give You the Sun by Jandy Nelson, one of the best books
ever.
If you'd like to read the
book
review I wrote on why I loved it SO MUCH, here is the link:
http://blogofabookaholic.blogspot.co.uk/2015/09/i-would-give-you-sun-for-ill-give-you.html
Middle-Grade Contemporary: Would the Real Stanley Carrot Please Stand Up? by Rob Stevens. SUCH A WONDERFUL BOOK.
Middle-Grade Adventure:
Every single Alex Rider book because I am literally in love with that series.
YA Fantasy: Skulduggery Pleasant by Derek Landy!!! Specifically book 7, The Kingdom of the Wicked, probably my favorite one out of the series. If I had to choose because they're all wonderful filled with snark and adventure and dead but not quite dead skeletons. Seriously, read it.
YA Paranormal: Demon Road by Derek Landy. I love him.
Classics: To Kill a Mockingbird by Harper Lee, this book broke my heart but I loved every second of it.
2. Book You Were Excited About & Thought You Were Going To Love More But Didn't?
Finding Audrey by Sophie Kinsella. I love it when I come across a book that deals with an anxiety disorder, as I can relate, but I just wasn't happy about how the recovery process was executed at all.
3. Most surprising (in a good way or bad way) book you read?
Dare You To by Katie McGarry! I had originally read Pushing the Limits back when I was 13 and I didn't love it, so I went into the second installment with trepidation but I LOVED IT. I felt everything the character was feeling, I laughed, I cried...I loved it so much. So that was definitely a good surprise!
4. Book You "Pushed" The Most People To Read (And They Did)?
Hmm...either the entire Skulduggery Pleasant series (I'm worryingly mildly obsessed with it), These Shallow Graves by Jennifer Donnelly, Underwater by Marisa Reichardt (which only comes out next year, but at least people will know what to buy when 2016 rolls around, right?!) and I'll Give You the Sun by Jandy Nelson!


5. Best series you started in 2015? Best Sequel of 2015? Best Series Ender of 2015?
Best Series I Started: The Alex Rider series by Anthony Horowitz. There were many tears when it ended. Many.

Best Sequel: This book wasn't published this year as I'm awful at catching up with series, but I did read it this year and that would be Harry Potter and the Order of the Phoenix and Harry Potter and the Half-Blood Prince. SO MANY FREAKING EMOTIONS THOUGH GOSH.

Best Series Ender: Again, I haven't read a series ender published in 2015 (or perhaps I'm misinterpreting the question) but the best one I read this year would have to be The Dying of the Light, which is the 9th Skulduggery Pleasant book. It was amazing. And heartbreaking. And perfect basically.


6. Favorite new author you discovered in 2015?
Jennifer Donnelly! Like I said, I'm literally in love with These Shallow Graves. AND Sarah J. Maas, I read A Court of Thorns and Roses and LOVED it!
7. Best book from a genre you don't typically read/was out of your comfort zone?
I'm really proud of myself for this! I read a few mystery/thrillers which I don't normally read because I get scared very easily but I read a couple this year and it would have to be These Shallow Graves by Jennifer Donnelly, I LOVED IT (but it's not like you knew that, right?)


8. Most action-packed/thrilling/unputdownable book of the year?
Pretty much the whole Alex Rider series, These Shallow Graves, Black Ice by Becca Fitzpatrick (this book seriously freaked me out. People are so cruel.), Skulduggery Pleasant and Demon Road! Quite a few, actually!
9. Book You Read In 2015 That You Are Most Likely To Re-Read Next Year?
I don't generally reread but one I might consider is I'll Give You the Sun or To Kill a Mockingbird.


10. Favorite cover of a book you read in 2015?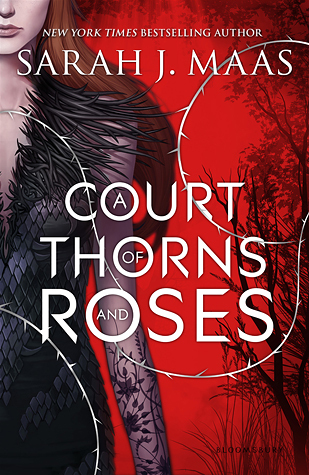 Just look at it. SERIOUSLY. JUST
LOOK AT IT.
















11. Most memorable character of 2015?
AH SO MANY AMAZING CHARACTERS. Um, um, ummmm *flails 5ever*. If I had to choose only one, it would probably be Noah from I'll Give You the Sun. He is just the most amazing person!


12. Most beautifully written book read in 2015?
I'll Give You the Sun. I wear Jandy Nelson is like a writing angel or something.
13. Most Thought-Provoking/ Life-Changing Book of 2015?
To Kill a Mockingbird by Harper Lee. It really made me realise how awfully people were treated just because of their skin colour and it taught me how to be kind and open-minded and just a better person. I loved it. Another one is A Monster Calls by Patrick Ness, which taught me that we are more than our thoughts. It was a beautiful novel.
14. Book you can't believe you waited UNTIL 2015 to finally read?
To Kill a Mockingbird. I have this thing that classics and I don't generally get along, so I was kind of weary of reading it but AH I LOVED IT.
15. Favorite Passage/Quote From A Book You Read In 2015?
*Rolls out kilometer long list* Oh, sorry, only one you say? I can't do that, but I'll try to shorten my answer just slightly. ;)
"I saw the angel in the marble and carved until I set him free."

- I'll Give You the Sun
"We wish with our hands, that's what we do as artists."

- I'll Give You the Sun
"I gave up practically the whole world for you," I tell him, walking through the front door of my own love story. "The sun, stars, ocean, trees, everything, I gave it all up for you." - I'll Give You the Sun
"Until I feared I would lose it, I never loved to read. One does not love breathing." - To Kill a Mockingbird
"Atticus, he was real nice."

"Most people are, Scout, when you finally see them." - To Kill a Mockingbird
16.Shortest & Longest Book You Read In 2015?
Shortest: The Dagger in the Desk by Jonathan Stroud (Novella) - 44 Pages
Longest: Harry Potter and the Order of a Phoenix by J.K. Rowling - 766 Pages
17. Book That Shocked You The Most
(Because of a plot twist, character death, left you hanging with your mouth wide open, etc.)
Every Skulduggery book. Every book in that series has a plot twist that leaves me looking something like this:
18. OTP OF THE YEAR (you will go down with this ship!)
(OTP = one true pairing if you aren't familiar)
WITHOUT A DOUBT JO AND EDDIE FROM THESE SHALLOW GRAVES. They made my heart so happy with their adorable-ness. OOH but also Tamlin and Feyre from A Court of Thorns and Roses.
19. Favorite Non-Romantic Relationship Of The Year
Skulduggery Pleasant and Valkyrie Cain have the best friendship. They fire sarcasm at each other and tease each other consistently but also save each other and are always there when the other needs them. I just...I just heart them so much.
20. Favorite Book You Read in 2015 From An Author You've Read Previously
Every Skulduggery Pleasant book I read this year. I JUST LOVE THEM SO MUCH.


21. Best Book You Read In 2015 That You Read Based SOLELY On A Recommendation From Somebody Else/Peer Pressure:
The Naturals by Jennifer Lynn Barnes! My best friend recommended me this and I would never have picked it up previously as murder mysteries aren't my forte but OHMYGOSH I LOVED IT.
22. Newest fictional crush from a book you read in 2015?
Two words: Eddie Gallagher. (These Shallow Graves). I'M FREAKING IN LOVE WITH HIM.
OOH, I also love love love Tamlin from A Court of Thorns and Roses. OOH and Oscar from I'll Give You the Sun. Those three just make my heart a flutter.
23. Best 2015 debut you read?
I...I didn't read a 2015 debut. I did read a 2016 one though, but...I suppose that doesn't count. I NEED TO READ MORE DEBUTS.
24. Best Worldbuilding/Most Vivid Setting You Read This Year?
Harry Potter and the Order of the Phoenix. The world-building is amazing!
25. Book That Put A Smile On Your Face/Was The Most FUN To Read?
Ida B by Katherine Hannigan! Such an enchanting book. BUT I'd also say, despite not handling anxiety appropriately, Finding Audrey made me laugh extremely hard! AND the first two Adrian Mole books - I LAUGHED SO HARD. And there were people around. They didn't stay around very long after that.
26. Book That Made You Cry Or Nearly Cry in 2015?
I am a total book-crier. I JUST HAVE A LOT OF FEELINGS OKAY. The books that made me cry was the 8th and 9th Skulduggery Pleasant books, To Kill a Mockingbird, I'll Give You the Sun, A Monster Calls, Dare You To, Alex Rider: Scorpia Rising, Underwater, Days of Blood and Starlight, Hope in a Ballet Shoe, Geek Girl: Picture Perfect, Harry Potter and the Order of the Phoenix and Harry Potter and the Half-Blood Prince! So...quite a few.
27. Hidden Gem Of The Year?
Demon Road! I don't feel like Derek Landy's books get enough attention. Everyone read his books. Now.
28. Book That Crushed Your Soul?
WHAT KIND OF QUESTION IS THIS?? The answer is all of them. But the books that really come to mind are Harry Potter 5 and 6, Underwater, To Kill a Mockingbird, Skulduggery Pleasant 8 and 9. Alex Rider: Scorpia Rising and Hope in a Ballet Shoe.
29. Most Unique Book You Read In 2015?
A Monster Calls! Really loved the whole fantasy realism and the topics explored and the ways Patrick Ness wrote it. Another book that I thought was quite unique was The Originals by Cat Patrick, it was totally original (pahaha that pun was awful, I apologise) and I really enjoyed reading a book about clones as it's not something that's ever really written about.
30. Book That Made You The Most Mad (doesn't necessarily mean you didn't like it)?
Black Ice by Becca Fitzpatrick, THE CHARACTERS ARE LITERALLY SO STUPID I couldn't even with them.
1. New favorite book blog you discovered in 2015?
Since I've been blogging for nearly 4 years (WHAT HOW) I've known most book blogs for awhile, but the favorites that I think I discovered this are The Quiet People, The Araylia Book Shelf, It Starts at Midnight and The Social Potato.
2. Favorite review that you wrote in 2015?
My review for I'll Give You the Sun and To Kill a Mockingbird! You can read my reviews here and here.
3. Best discussion/non-review post you had on your blog?
The post I did on the process of reading the last book in your favourite series!
4. Best event that you participated in (author signings, festivals, virtual events, memes, etc.)?
I MET DEREK LANDY AND IT WAS FREAKING AMAZING. I FANGIRLED TOO HARD AND I DON'T THINK HE UNDERSTOOD ME DUE TO THAT BUT AHHH IT WAS AMAZING.


5. Best moment of bookish/blogging life in 2015?
WHEN DEREK LANDY AND JANDY NELSON FAVORITED/RETWEETED MY TWEETS. GUYS. THEY KNOW I EXIST. ALSO when Usborne contacted me to review for them - I felt so chuffed!
6. Most challenging thing about blogging or your reading life this year?
I've had a lot of stress with school this year so it's been quite difficult to blog/read consistently!
7. Most Popular Post This Year On Your Blog (whether it be by comments or views)?
My review for Finding Audrey by Sophie Kinsella which got 617 views, which isn't a lot, but I'm quite surprised that this was my most viewed review!
8. Post You Wished Got A Little More Love?
My post where I listed the 5 things someone shouldn't say to a book lover! ALSO, I uninstalled Disqus because it stopped working and then I reinstalled it and it made my comments go awry so it looks like I commented all my comments but I didn't, I promise.
9. Best bookish discover (book related sites, book stores, etc.)?
UM UMMM UMMMMM, I CAN'T THINK OF ANYTHING.
10. Did you complete any reading challenges or goals that you had set for yourself at the beginning of this year?
YES, I DID. I set my Goodreads goal for 50 and I'm at 65 books so far!
For the Netgalley and Edelweiss reading challenge I read 11 books towards my goal of 10!
For the 2015 TBR Pile reading challenge I read 33 books towards my goal of 11-20 books YASSS!
1. One Book You Di

dn't Get To In 2015 But Will Be Your Number 1 Priority in 2016?
Six of Crows by Leigh Bardugo and The Darkest Part of the Forest by Holly Black! I have it out from the library and it's definitely going to be one of the first books I read in January!
2. Book You Are Most Anticipating For 2016 (non-debut)?
LADY MIDNIGHT BY CASSANDRA CLARE. GUYS. I CAN'T WAIT.
3. 2016 Debut You Are Most Anticipating?
4. Series Ending/A Sequel You Are Most Anticipating in 2016?
OOH A Court of Mist and Fury by Sarah J. Maas. I CAN'T WAIT.
5. One Thing You Hope To Accomplish Or Do In Your Reading/Blogging Life In 2016?
Read more and be more consistent and organized in my blogging!
6. A 2016 Release You've Already Read & Recommend To Everyone:
Underwater by Marisa Reichardt! IT'S FREAKING BRILLIANT. It's a raw, honest portrayal of anxiety and it also explores the grief and confusion and the whole myriad of emotions that accompanies those who have been involved in a school shooting - a must read.